` Tis the Season
for Laphroaig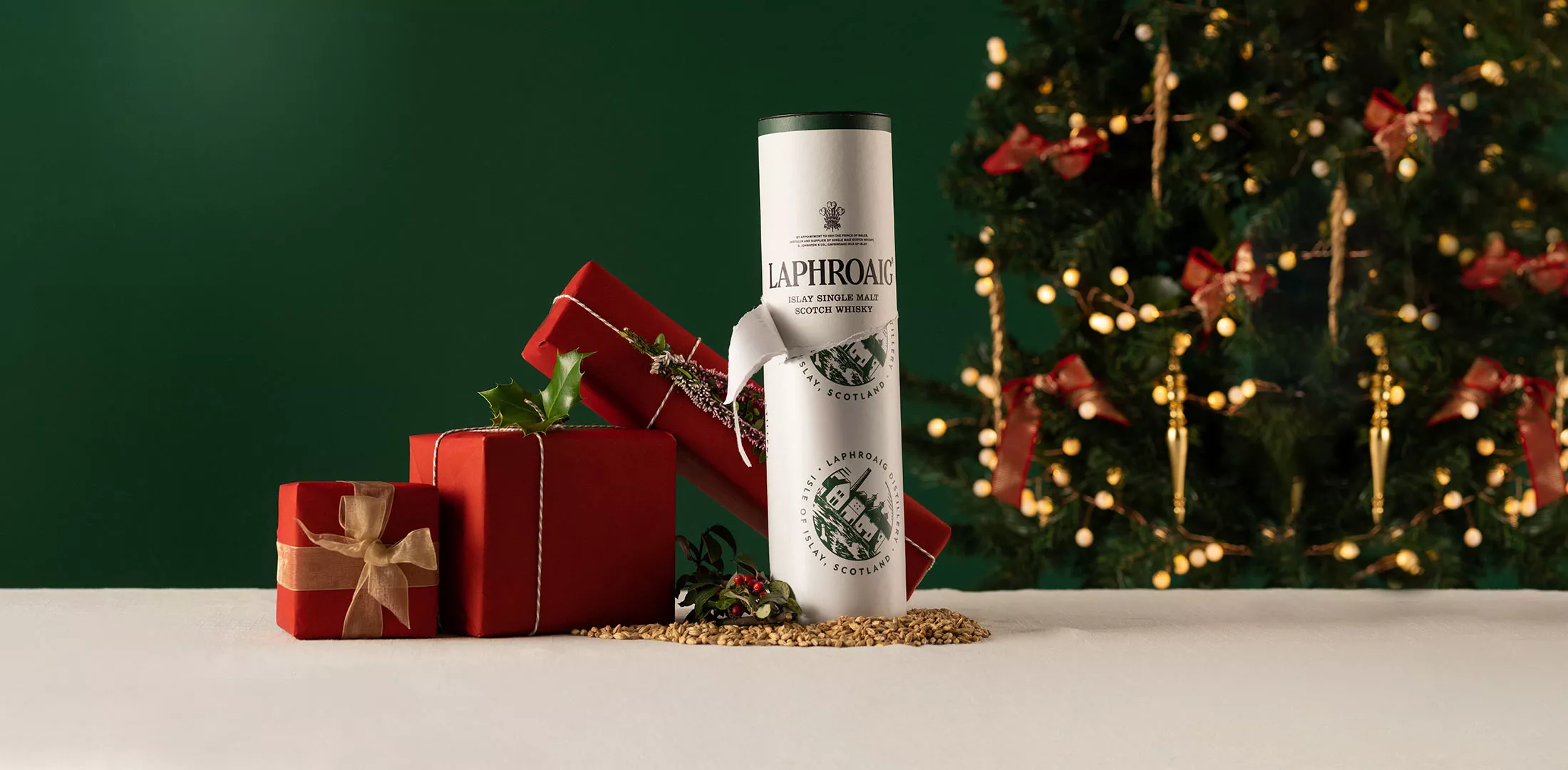 This festive season, let Laphroaig help you with your shopping list. From the classic taste of Laphroaig 10 to the exotic flavours of the 25 Year Old Cask Strength and the rich complexity of Lore, there is something for everyone in our holiday shop.
YOUR FESTIVE WISH IS GRANTED
All orders of Laphroaig get free shipping until 17th December – just a wee festive treat from us to you. T&Cs apply.
Surprise a friend this festive season with the Laphroaig socks or a festive Laphroaig tree decoration that come with selected bottles – or treat yourself to both. *Selected items only while stocks last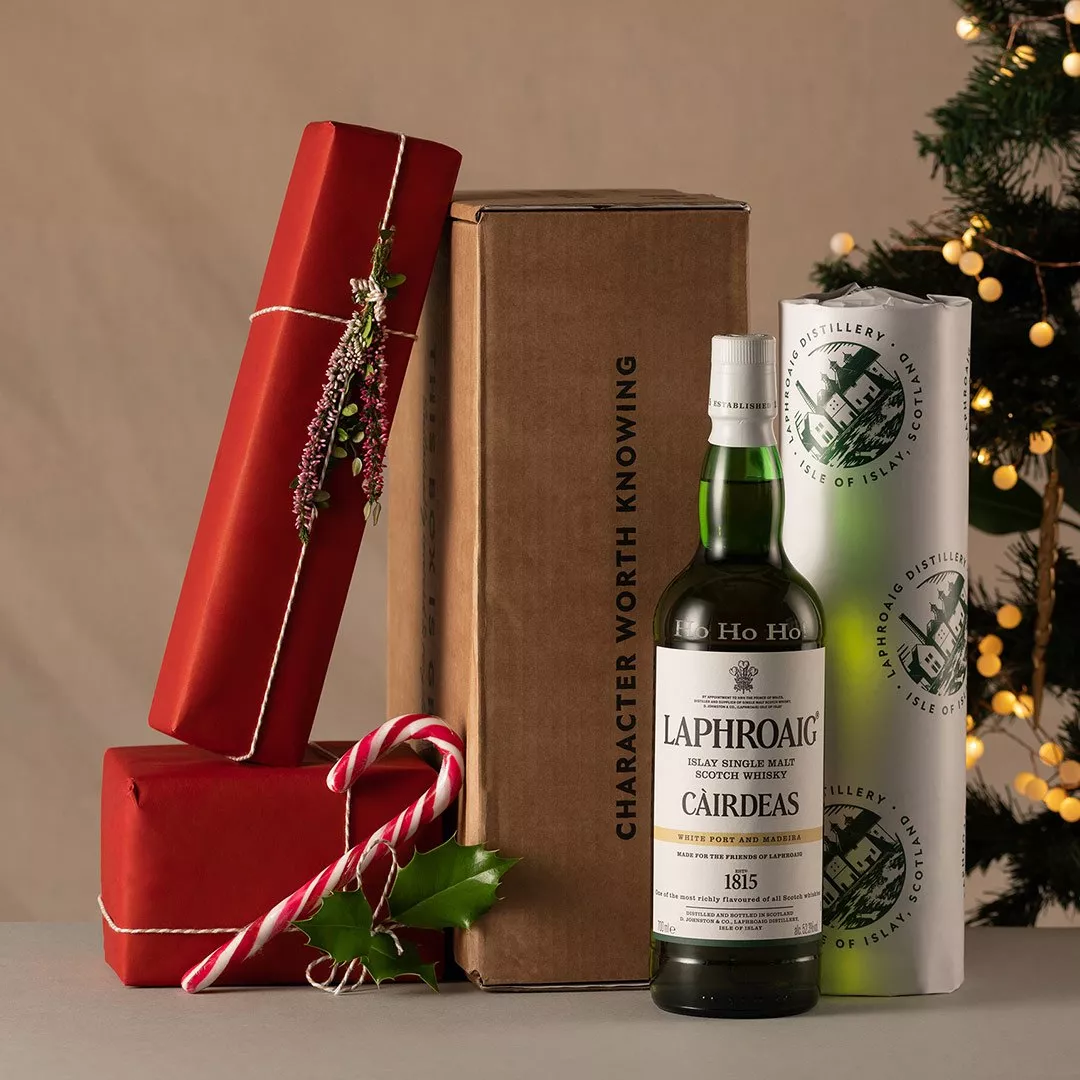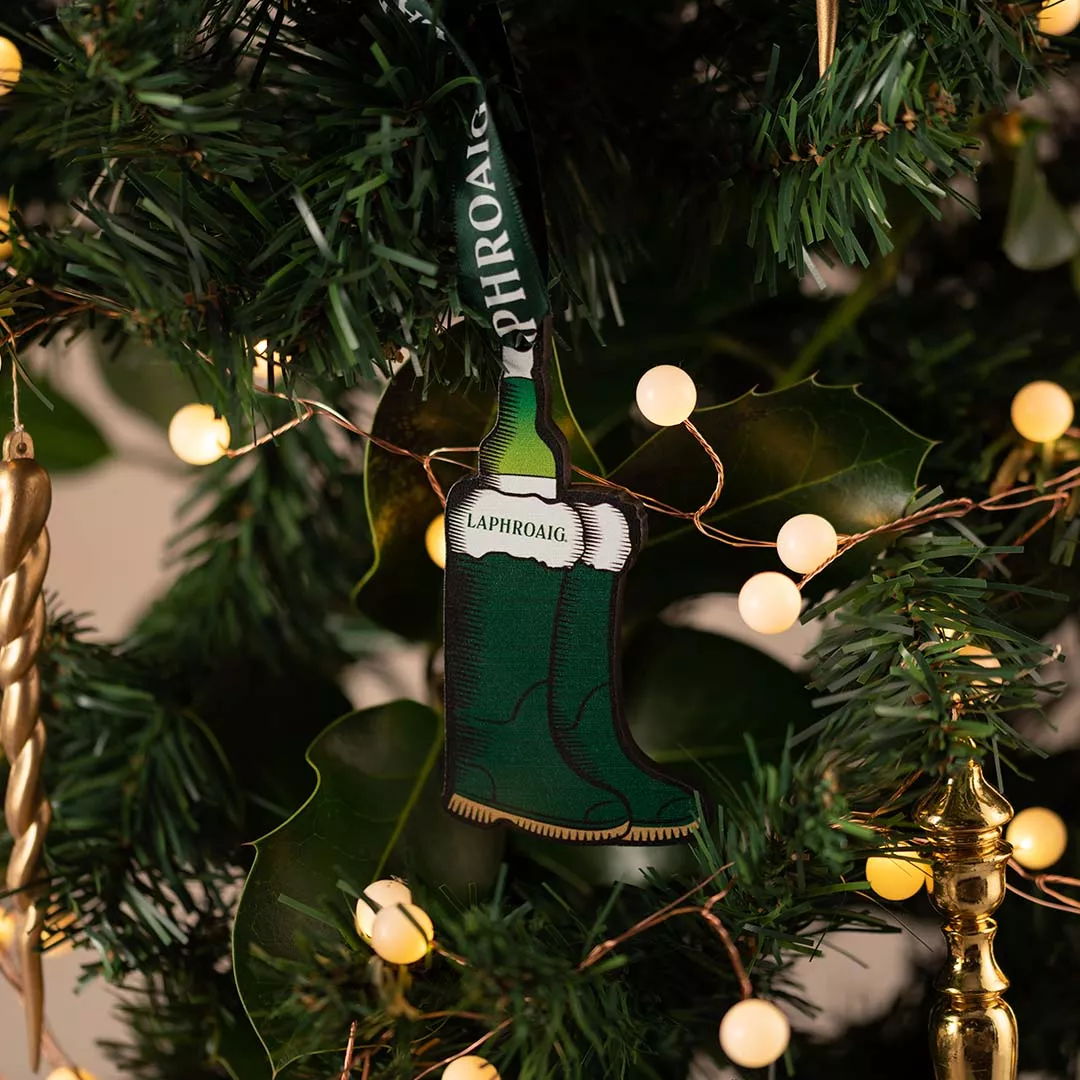 PRESENT PAIRING WITH LAPHROAIG
Most of us know, or are, a 'whisky friend'. The one that loves whiskies, has all the memorabilia that it's possible to own, and could talk for hours about their favourite expression or cask. When the festive season comes around, it can seem like a daunting task to think of what to buy our friend who has everything, which is why we have created this bespoke gift guide for all different types of whisky friends.
We've taken the hard work out of festive gift shopping and put together some Laphroaig whiskies that we think they'll love. Don't forget, you can also personalise your Laphroaig orders with gift wrapping or engraving – or both. You can learn more about personalisation options below.
And if you're the friend with everything, send your loved ones to this page to give them a few hints!
THE STORY TELLER
Meet The Storyteller, a seasoned whisky enthusiast who believes that every cherished tale is best shared over a dram. With a knack for bringing people together through the art of storytelling, they understand that the true magic of Laphroaig lies not just in the glass, but in the storied history, traditions, and characters of its past.
Our Present Pairing
If you bottled the story of our legendary whisky, it would be Laphroaig LORE. This most suitable dram for a talented tale teller is a rich and complex blend of single malts that have aged from seven to 21 years old, matured in ex-Bourbon, European Oak and Oloroso sherry butts, along with quarter casks. Every sip sending you on a journey though the eras of island life.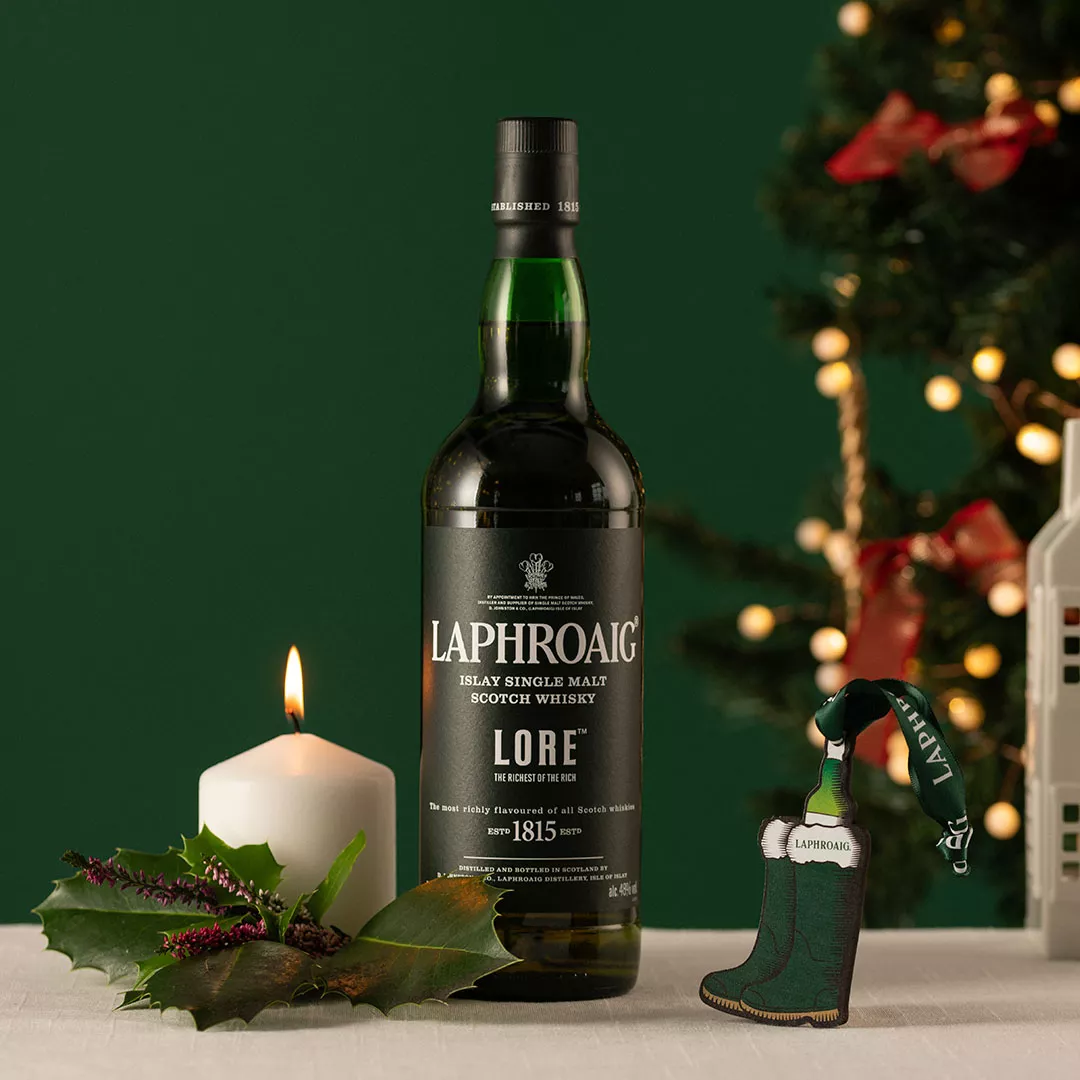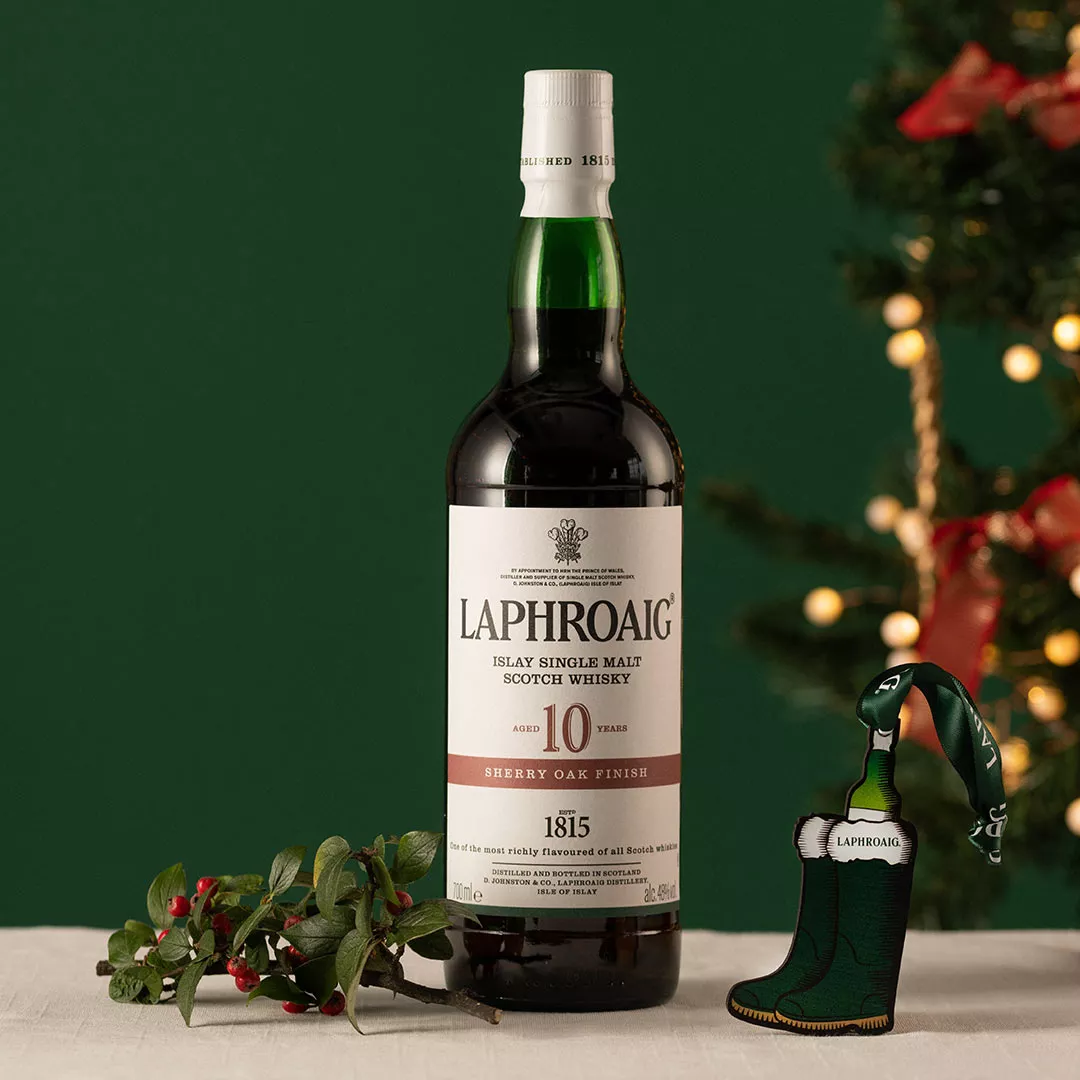 THE PERFECT HOST
The Perfect Host is the embodiment of hospitality. They take great pleasure in hosting parties and gatherings, creating an atmosphere where every guest feels welcome and at home. The Perfect Host is a master of the art of entertaining, turning every occasion into a memorable experience.
Our Present Pairing

In our humble opinion, the 10 Year Old Sherry Oak Finish is a perfect dram throughout the festive season for its sweet, dried fruit sherry flavour, making it the ideal gift for the Perfect Host in your life who loves to throw a festive party.

THE TRADITIONALIST
The Traditionalist is a steadfast and dependable figure in a fast-paced world. They appreciate timeless values and customs, always approaching life with a sensible and thoughtful demeanour. Unwavering in their reliability, The Traditionalist is a cornerstone of stability and a source of enduring wisdom.
Our Present Pairing

If ever there was a Laphroaig bottling that represents the steadfast and slightly stubborn nature of the Traditionalist, it's our 10YO whisky. The original expression of Laphroaig, our 10YO is the foundation of all our whisky created to bottle the nature of Islay and the perfect pairing for friends who value tradition and heritage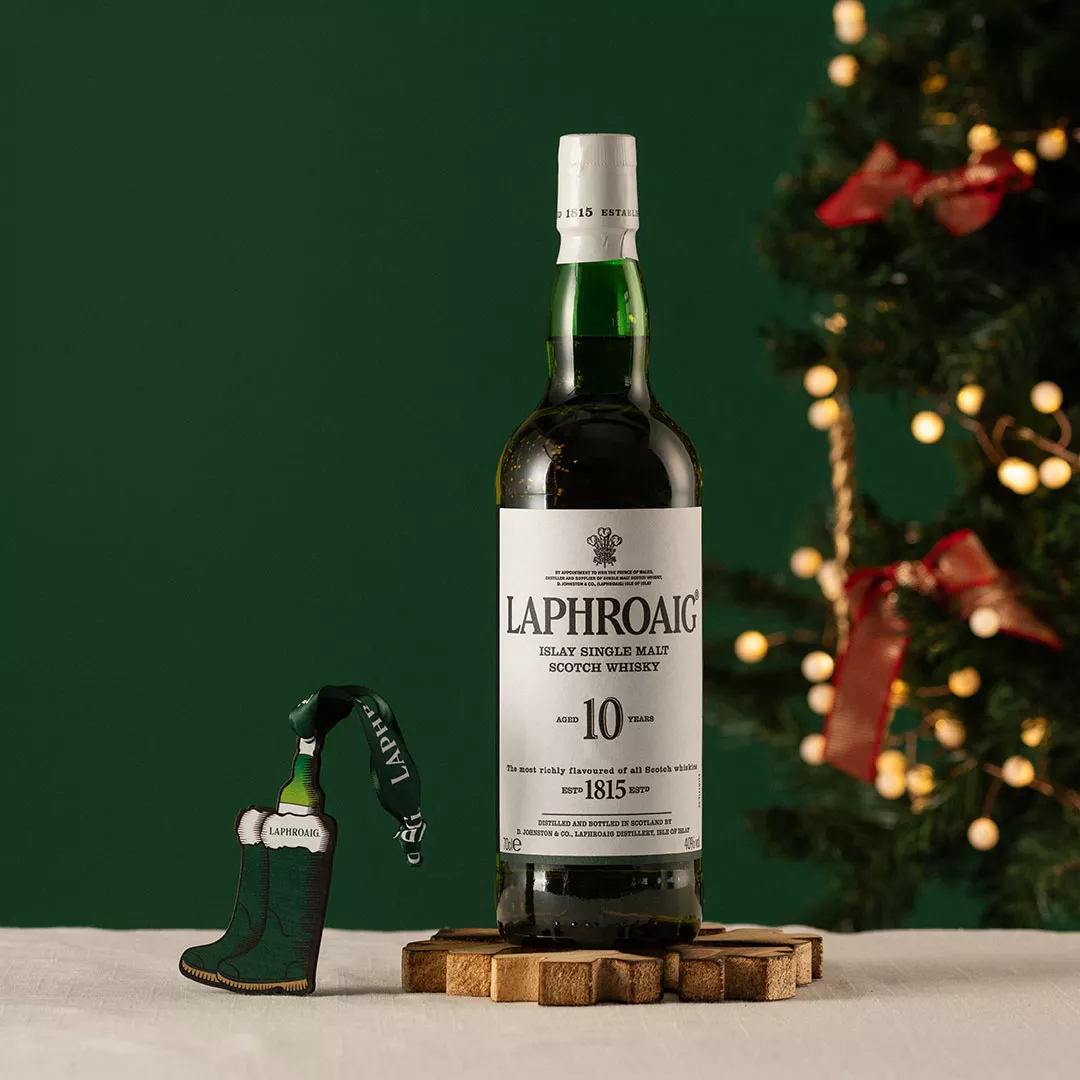 THE COLLECTOR
The Collector is a passionate connoisseur of their chosen interests. With boundless enthusiasm and a slightly obsessive dedication, they find immense joy in amassing and curating their collections. Their world revolves around the thrill of discovery and the pursuit of rare and cherished items, making them a fascinating blend of devotion and whisky expertise.
Our Present Pairing
The Collector can be one of the trickiest to buy for – they painstakingly build their own collection as a passion project, so what else could they possibly need? For this discerning friend, we recommend Laphroaig Càirdeas 2023 White Port and Madeira cask. Made for our Friends of Laphroaig and an annual collectible, this limited edition whisky will make a great addition to their collection.
THE LIFE AND SOUL
The Life and Soul is the vibrant heart of any social gathering. They have an insatiable appetite for entertainment and a deep love for fun. They value their friendships as the foundation of unforgettable moments and cherish every opportunity to bring joy and laughter into the lives of others.
Our Present Pairing

Therefore, it's only fitting for their perfect dram to be as welcoming as they are. Our most laid-back expression, Laphroaig Select is smooth and sweet with a touch of smoke and floral notes to finish. The ideal whisky to enjoy with friends.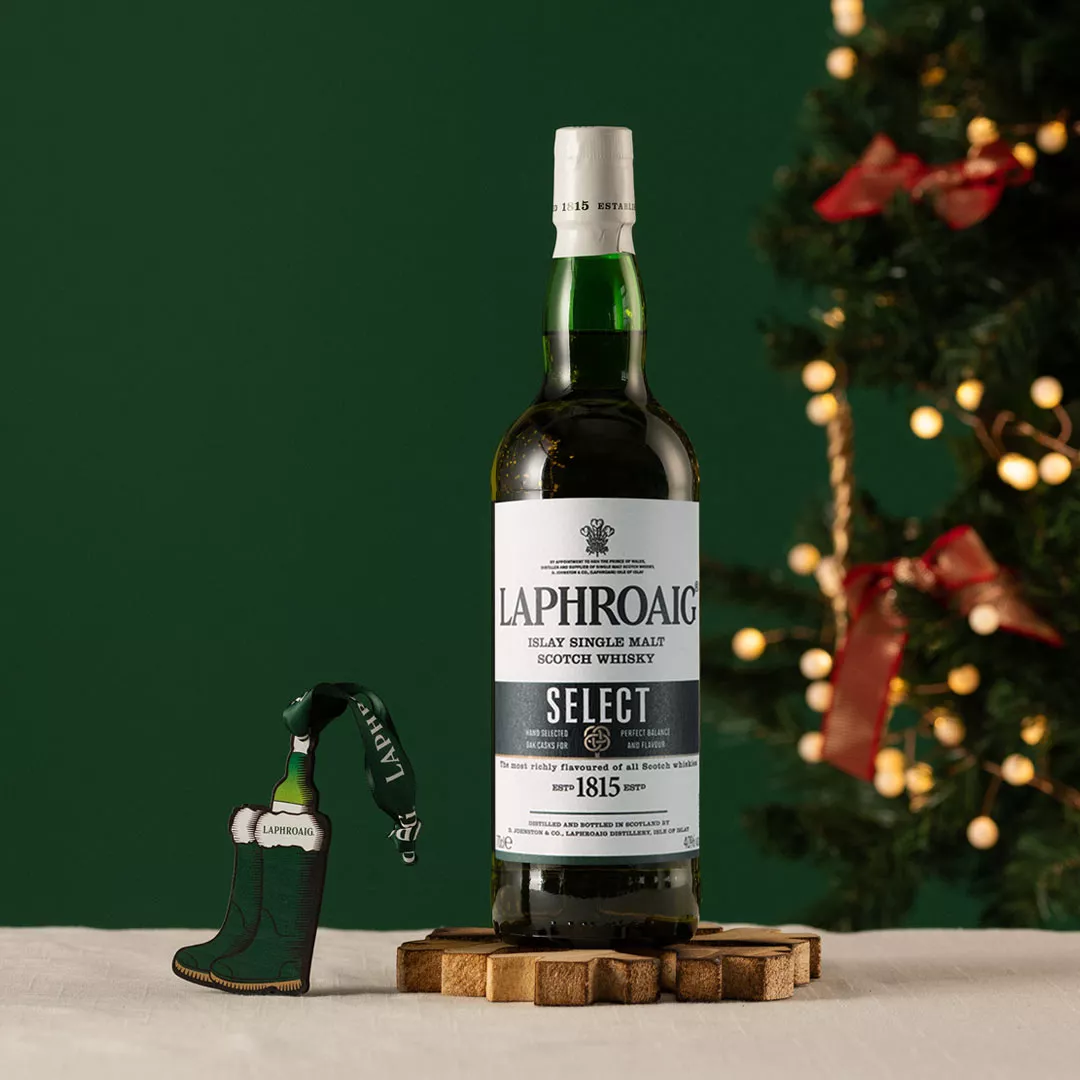 Lend a personal touch to your Laphroaig gifts with gift wrapping or engraving
Why not leave the gift wrapping to us this Christmas? Our Laphroaig wrapping paper is as bold and unique as the whiskies in our bottles, and will look spectacular under the tree.
You can also add another layer of surprise by having a special message engraved on selected bottles. Whether it's their name, a simple Merry Christmas, or a little inside joke, it's a gift that is sure to last longer than the whisky.
See how to add the gift wrapping or engraving options on our Personalisation page.